Danny Brito
I'm sure many are already familiar with Danny Brito's drawings, paintings and creations featuring colourful, bubblegum-sweet girls with slender necks and enviable outfits but have you ever visited his online vintage shop, City Song Vintage?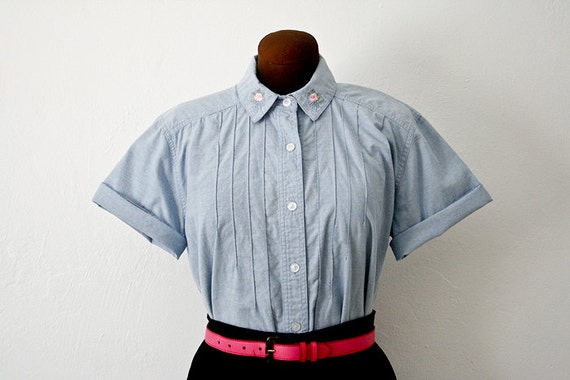 Top from City Song Vintage
City Song stocks lots of casual retro shirts and dresses, wardrobe staple leather loafers and sandals as well as vintage-inspired gems such as these cute lamb earrings.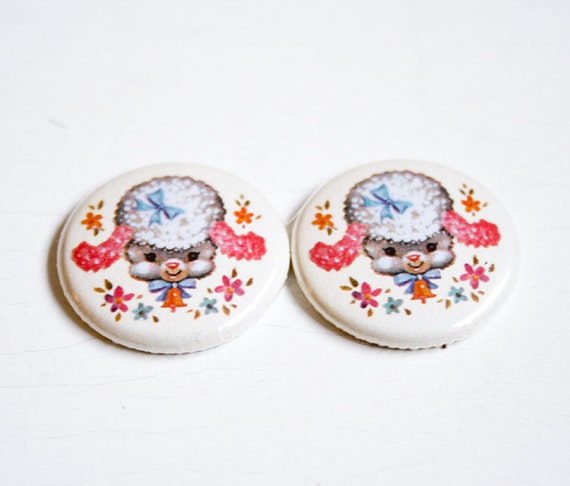 One of my favourite items stocked in the shop, however, are these spike-laden Baby Face dolls head brooches, made from 1960's toys and given new life by Danny himself.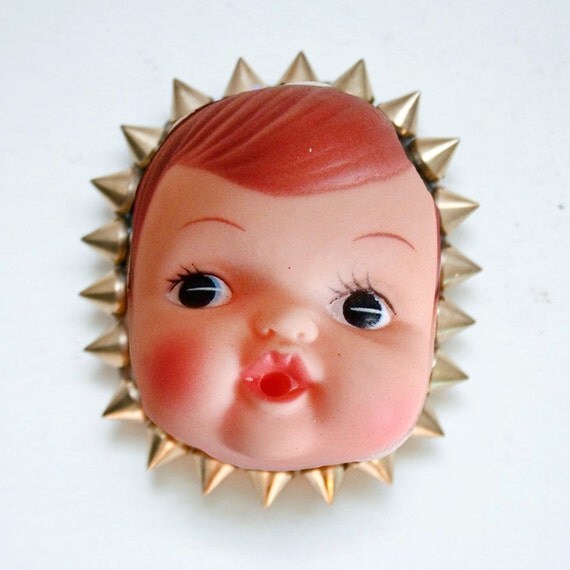 Baby Face brooch by City Song Vintage
Now I better finish tidying the rest of the house before I start myself on another online shopping spree...